Young Adult's Service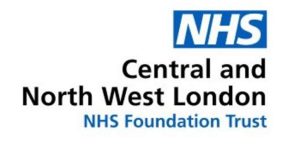 We provide a service for young people aged 16-25 years, living in the borough of Hillingdon who are experiencing mental health issues. We offer an individually tailored service to meet your needs. We take a holistic, non-clinical approach and support young adults with goal setting, including offering help with managing wellbeing, benefits, housing, employment, education and access to local services. The service is funded by Central North West London NHS Trust (CNWL) who we work in close partnership with delivering the service.
What we do
The service provides regular person-centered support on a 1-1 basis for a number of weeks to help you manage your mental, physical and emotional wellbeing.
We provide emotional and practical support to improve your mental health recovery journey and will work with you as an individual to offer a tailored service that meets your needs.
The service will help you to reduce feelings of isolation by signposting to activities in the local community that will support your wellbeing.
We can provide advice and signposting on a range of topics including, education, benefits and housing.

Who is Eligible?
Young Adults aged 16-25 years of age and living, working or attending school/college/university in Hillingdon OR registered with a Hillingdon GP. Experiencing mild to moderate mental health issues and requiring referral/signposting, guidance or mentoring to support their social, emotional or mental health. 
What happens when I refer online?
The self-referral form has been designed to be easy to understand and gather all the information we need to arrange your first appointment.
Once complete, your referral will be live on our client record system and means we'll be able to provide you with a response and the help you need sooner.
Once you have completed the referral, a member of the Hillingdon Mind team will contact you.
Please note we are not a priority service and may take up to 7 working days to get in touch. If you need urgent support please use the Need Help Now tab at the bottom of this page.
What happens to my information?
Please be assured that this process is totally secure and complies with data protection and information governance requirements.
When using the below link to complete a referral, please do not click the back button on your browser or the form will be reset and you may have to start again. If you are experiencing any difficulties with this form, please contact the service by email or phone using the details below. 
How it Works
Self Referral