This service offers access to counselling for those people who cannot afford private counselling fees but don't meet the Free Counselling Criteria. 
Who is Eligible?
Individuals aged 18+, you do not need to be a resident of Hillingdon Borough to access this service.
Costs of Counselling Sessions
Charges for counselling sessions will be based on your income starting from the minimum base rate of £25 per session. For those who earn more than £25,000, charges are increased by £1 per session for every £1,000 earnt thereafter up to the maximum charge of £40 per session. Please note that there is also a charge of £35 for the initial assessment.
How Can I Access the Service?
Please complete the self-referral form below.
What happens when I refer online?
The self-referral form has been designed to be easy to understand and gather all the information we need to arrange your first appointment.
Once complete, your referral will be live on our client record system and means we'll be able to provide you with a response and the help you need sooner.
Once you have completed the referral, a member of the Hillingdon Mind team will contact you.
Please note we are not a priority service and may take up to 7 working days to get in touch. If you need urgent support please use the Need Help Now tab at the bottom of this page.
What happens to my information?
Please be assured that this process is totally secure and complies with data protection and information governance requirements.
When using the below link to complete a referral, please do not click the back button on your browser or the form will be reset and you may have to start again. If you are experiencing any difficulties with this form, please contact the service by email or phone using the details below. 
How it works
Self-Referrals
What is an Assessment?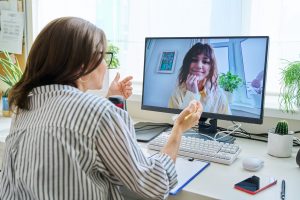 An Assessment is a one to one session with a member of the counselling team who will listen to your needs and explore whether Counselling or another service is suitable for your needs. The Assessment takes place online or over the phone and can last up to one hour.
On completion of your Assessment you will be allocated a counsellor who begin work with you for as long as you need it.